J's Bottle Shop offers a wide variety of beer brewed from around the United States! Craft Breweries are opening all over the State of Georgia and the country, meaning we have new beers coming in every week. There are so many crazy flavors to try varying from different fruits and teas, to chocolate and spices! Some breweries are even experimenting with different types of barrels that were once used to age whiskey, bourbon, and wine in order to create unique beer taste profiles. These unique beers, as well as the classics,  are all showcased here at J's Bottle Shop and fill up 35 cooler doors!
Stop by J's Bottle Shop to check out our selection of beer and learn more about what makes each brand and flavor so great.
Give us a call at (706) 353-8881 to learn more about our beer selection, to place a special order, or to order a beer keg for your special event!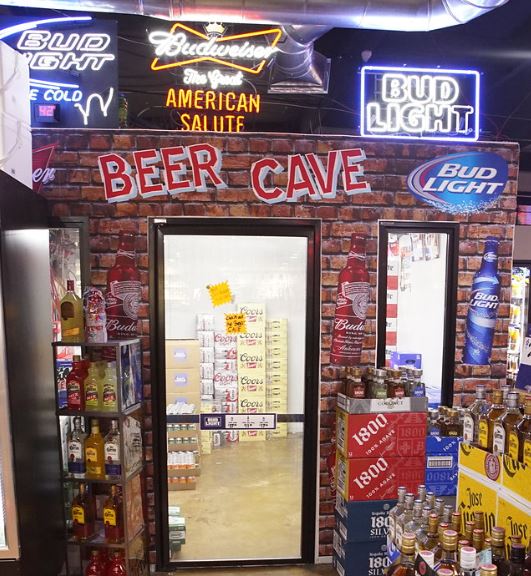 How is beer brewed?
We understand that it can be difficult to understand what exactly beer is. To help, here is a brief description of the brewing process for beer:
Malted Barley is first soaked in hot water to release the malt sugars. The malt sugar solution is boiled with hops for seasoning and then cooled so that the yeast can be added to begin fermentation. The yeast begins to ferment the sugars which in turn releases CO2 and ethyl alcohol. When the main fermentation is complete, the beer is bottled with a small amount of added sugar to maintain the carbonation.
Then the beer is delivered to J's Bottle Shop where Athens locals enjoy the delicious flavors!
Don't know what to get?
With 74 styles of ale, 27 styles of lager, 31 different hop profiles, and 16 different malts, we understand that it can be difficult to choose the best beer for you. We pride ourselves on being knowledgeable and experienced when it comes to the variety in beer. We'll help you choose the best beer for your occasion, and even suggest our favorites if you're interested in trying something bold. Stop by our liquor store today to talk with one of our team members!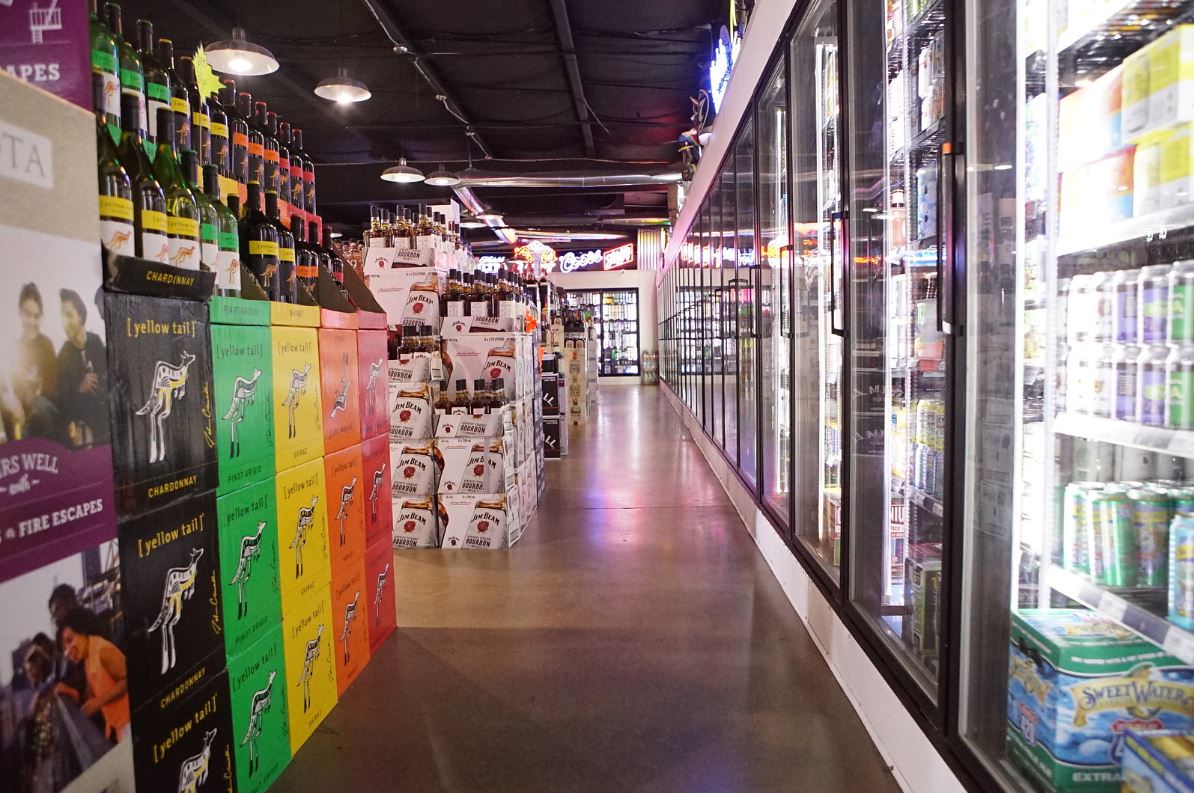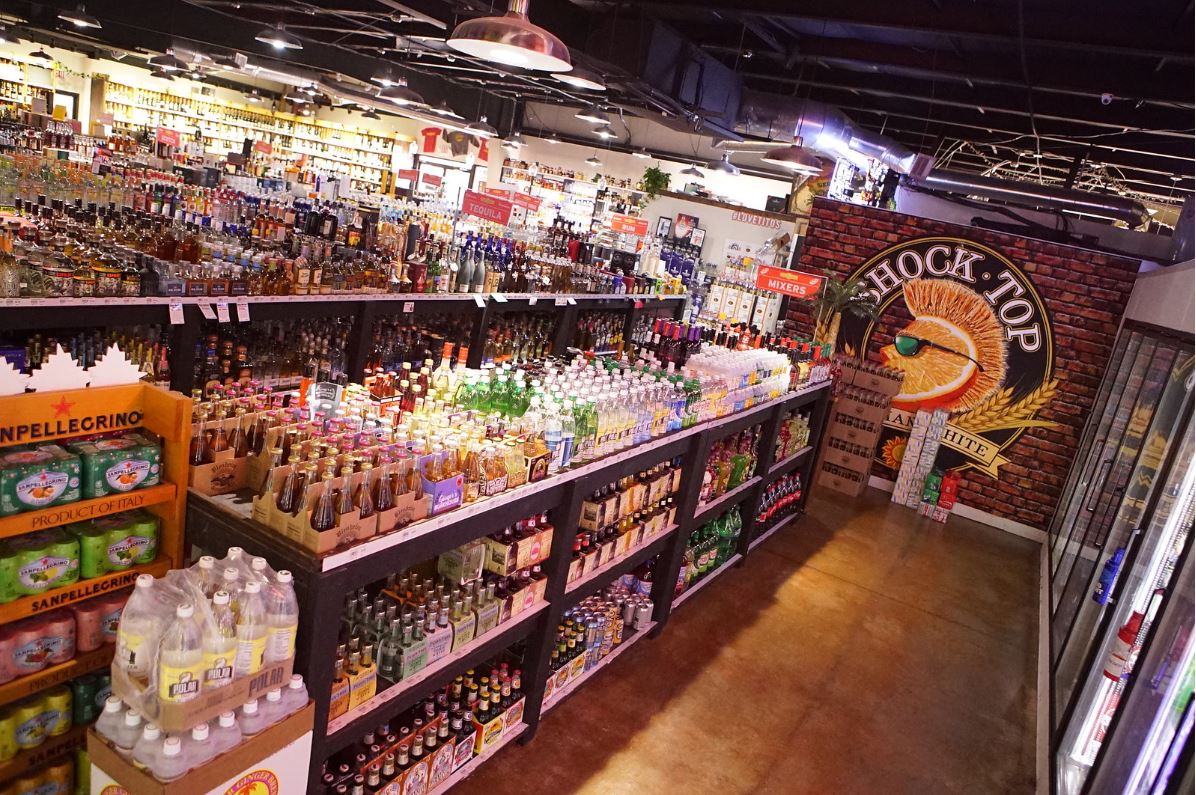 Is this beer nirvana?
It just may be. J's Bottle Shop has a serious beer selection for the serious beer drinker. Are you looking for a Flanders Red Ale, a Maibock or an Imperial Pilsner? Perhaps the traditional American pilsners and light beers or more your style. Whatever you are looking for, J's Bottle Shop offers the best selection of beer in Athens, GA.
The best selection of beer in Athens!
J's Bottle Shop offers the best selection of beer in Athens. With so many great flavors and styles to choose from, your options are endless! A great way to discover which types and flavors of beer you enjoy most is to take advantage of J's Bottle Shop's mixed 6 pack special. Purchase 6 single beers of any size and get 10% off! Try 6 different types of beer, or bulk up on your favorite beer, and save money! Don't hesitate to ask our team what beers they like most, and ask them for their beer recommendations!
Take a look at our selection of beer below!
Blue Moon
Brooklyn
Budweiser
Busch
Colt 45
Coors
Genesee
Harpoon
Icehouse
Killian's
Landshark
Leinekugel
Lone Star
Michelob
Mickey's
Miller
Milwaukee's Best
Natural Light
Terrapin
The Duck Creek
Thomas Creek
Three Taverns
Westbrook
Wicked Weed
Wild Haven
Ayinger
Baltika
Beck's
Bellhaven
Bitburger
Boddington's
Caracole
Carlsberg
Straffe Hendrick
Unibroque
Warsteiner
Weihenstephan
Wells
Wittekerke
Youngs
Bohemia
Carta Blanca
Corona
Dos Equis
Dragon Stout
Famosa
Imperial
Presidente
Corona
Left Coast
Left Hand
Mendochino
North Coast
New Holland
Osker Blues
Off Color
Prarairie
Rouge
Scofflaw
Smutty Nose
Southern TierStillwater
Stone
Straight to Ale
Uinta
Unity
Victory
Weyerbacher
Mckenzie's
Mike's
Not Your Fathers
O'douls
Omission
Original Sin
Possman
New Belgium
Oconee
Olde English
Port
Rolling Rock
Sam Adams
Schlitz
Shiner
Shock Top
Sierra Nevada
Wyndridge
Yuengling
10 Barrell
Back 40
Bold Rock
Burnt Hickory
Carolina
Catawba
Cigar City
Coastal Empire
Crazy Mountain
Creature Comfort
Currahee
Carolus
Chimay
Daura
Delierium
Duvel
Erdinger
Fuller's
Grolsh
Guiness
Gulpener
Hacker-Pschoor
Heiniken
Hofbrau
Innis & Gunn
Kasteel
Konig
Kronenbourg
Modelo
Negra Modelo
Red Stripe
Sol
Tecate
BeerLao
Chang
Gutenberg
Kingfisher
Kirin Ichiban
Molson
Moosehead
Sapporo
Tsingtao
21 Amendment
Against the Grain
AbitaAlesmith
Allagash
Alpine
Anchor
Ace
Angry Orchard
Argus
Artifact
Best Damn
Bulldog
Crabbie's
Crispen
Henry Weinhard
Itz Spritz
Jack's
Kopparberg
Woodchuck
Foothills
Funky Buddha
Good People
Green Bench
Greenman
Hi-Wire
Highland
Jailhouse
Jekyll
Lazy Hiker
LNB
Monday Night
Nantahala
Noble
Orion
Orpheus
Pontoon
Quest
Red Brick
Red Hare
Reformation
Second Self
Service
Southbound
Southern
Southern Sky
Sweetwater
Leffe
Lucifer
McChouffe
Moretti
Murphey's
Newcastle
Ommegang
Palm
Peroni
Paulander
Reissdorf
Rodenbach
Saison Dupont
Sam Smith
Spaten
St. Pauli
St. Bernardus
Stiegl
Anderson Valley
Avery
Ballast Point
Bells
Blue Point
Boulder
Boulevard
Burial
Clown Shoes
Dogfish Head
Elysian
Evil Twin
Founders
Golden Road
Goose Island
Great Devide
Green Flash
Heavy Seas
Hebrew
Holy Grail
Lagunitas
Laughing Skull
Lazy Magnolia
Press
Redd's
Rekorderlig
RJ RockerSmirnoff
Strongbow
Treehorn